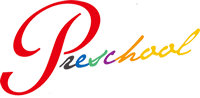 Focusing on Language Immersion for Spanish and Mandarin Chinese in Phoenix
Hola Hello Ni Hao is a weekday preschool that also operates as an after school language learning facility for children in grades K-12th.
In our preschool program, our experienced, caring teachers primarily focus on speaking Chinese and Spanish to your children, forming the natural first component of any language. Through demonstration, repetition, group, individual and interactive play, Hola Hello Ni Hao makes becoming bilingual or trilingual an easy, fun, and playful experience!
For the after school Mandarin Chinese program, we teach traditional characters, and pinyin. It is our belief that Chinese has become a relevant language universally, and will continue to become more important in the future.
We also have developed courses for different levels of Spanish that closely follow the same curriculum that our Mandarin class follows.
We offer one-on-one and small group classes, limited to 15 students. This allows our teachers to cater to each individual's strengths and weaknesses. At Hola Hello Ni Hao, we believe that learning another language does not just allow one to speak with others, but it also helps one to understand other cultures, values and customs.
The difference between our language immersion program and other programs out there is that we are building global leaders. We not only teach in the language, but we offer you the opportunity to pair your child with a host brother or sister in one of our Sister Cities. For China, we have Phoenix Sister Cities in Chengdu and Taipei, the Tempe Sister City of Zhenjiang, and the Scottsdale Sister City of Hainan. For Mexico, we have a Phoenix Sister City in Hermosillo. We want your child to visit during the summer and create long-lasting relationships that can assist with opening future doors for them and further enhance their language skills. We think about not just their education, but their overall future. Many of the pictures on this page are from our many trips to China and Mexico as part of our mini-ambassador program.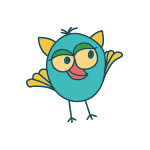 TOUR
While we welcome parents to drop in at any time, we maintain a secure facility and may or may not be available to conduct a tour outside of scheduled hours for unregistered students. Please feel free to give us a call at (602) 334-1201 or email us at languagepreschool@gmail.com and we'll get something set up with you.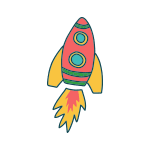 ENROLL
Ready to enroll your child in an innovative program that will enable them to be more intelligent and diversified? We are too! Please complete the enrollment forms on the site.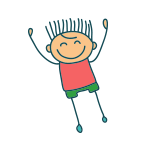 ADDITIONAL LANGUAGE TUTORING
Does your child go to elementary school and need some additional tutoring in Mandarin or Spanish? No problem! We have a program where we can pick up your child from surrounding schools and tutor them after school.Reach out to us for information. We will provide homework assistance as well as lesson plans to help your child reach his or her goals.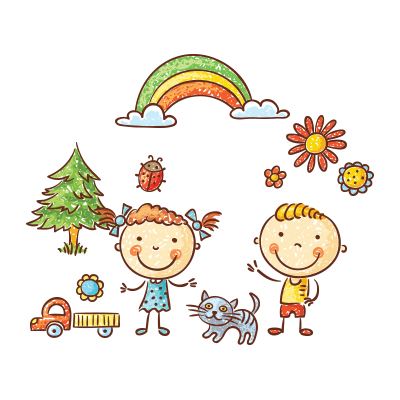 SUMMER CAMP
Stay tuned! We are planning summer camp for elementary school children to immerse themselves in Mandarin and Spanish!
No Chinese or Spanish background is needed for campers. Children will be divided into groups based on their Chinese/Spanish levels when they have Chinese/Spanish language lessons.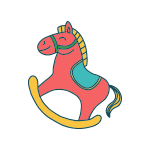 CULTURAL ACTIVITIES
We recognize that where your child goes to school and your experiences in the school are very important to our growth together as families and a community. After you register, look for information about Painting with Mommy nights, Dumplings with Grandparents, Doodles with Daddy and many more family friendly events with the ultimate goal of additional language activities for your family.
PHOENIX SISTER CITIES MINI AMBASSADOR PROGRAM
We launched this program in collaboration with Phoenix Sister Cities in 2014 and it has been a huge success. We add new Sister Cities to our program every year and have had amazing results, building connections and introducing cultures in a way that has no equal–it's impossible to put a price tag on these experiences. One of our Mini-Ambassadors secured a internship with the Foreign Affairs Office at the age of 13. Another is paired with one of the wealthiest families in China that owns a series of hotels across China and the United States.
The exchange follows the youth exchange model with a couple of minor tweaks. An adult is required to travel with the child and the pair stay in a hotel near where the school is located. We put your child in school, and pair you with a family. The family takes you to dinners and cultural events while you are visiting. In exchange, the family has the opportunity to come to the United States to visit you and you follow the same hosting plan. All mini ambassadors are encouraged to send messages and communicate both before and after a trip to maintain their relationships.
BENEFITS OF BEING BILINGUAL
Why would we want young children to learn a second language while they are focused on learning their primary one? It seems like this would be learning overload at a time when they are also learning how to be friends, count, play on the playground and so much more. However, this is a time in our lives when acquiring a second language comes very naturally.
Between the ages of 0-3, the brains of young children are uniquely suited to learn a second language as the brain is in its most flexible stage. In fact, bilingually exposed infants excelled in detecting a switch in language as early as 6 months old. They can learn a second language as easy as they learned to walk and learn their primary language. According to the University of Washington News, the U.S. census shows that 27 percent of children under the age of 6 are now learning a language other than English. Learning a second language does not negatively impact the child's native language.
As adults, we have to consider grammar rules and practice, but young children absorb sounds, structures, intonation patterns and the rules of a second language very easily. Up until the age of 8, young learners benefit from flexible ear and speech muscles that can detect differences between the sounds of a second language.